The Next Best Meeting Room Solutions: Zoom Rooms?
What are Zoom Rooms?
The modern workspaces for hybrid teams, Zoom Rooms bring HD video collaboration into any space - in the office, in the classroom, or at home - and enable in-person and remote participants to interact in real-time. Simple to start a meeting, book a room, and share content, Zoom Rooms are the conference room experience you've always wanted.
Zoom Rooms Features:


Smart Gallery.
Smart Gallery feature leverages AI to take a single-camera view of multiple people in a Zoom Room, and send up to three unique video streams to better display the in-room participants to remote attendees. Remote Attendees get an improved face-to-face experience and interaction with Zoom Rooms participants.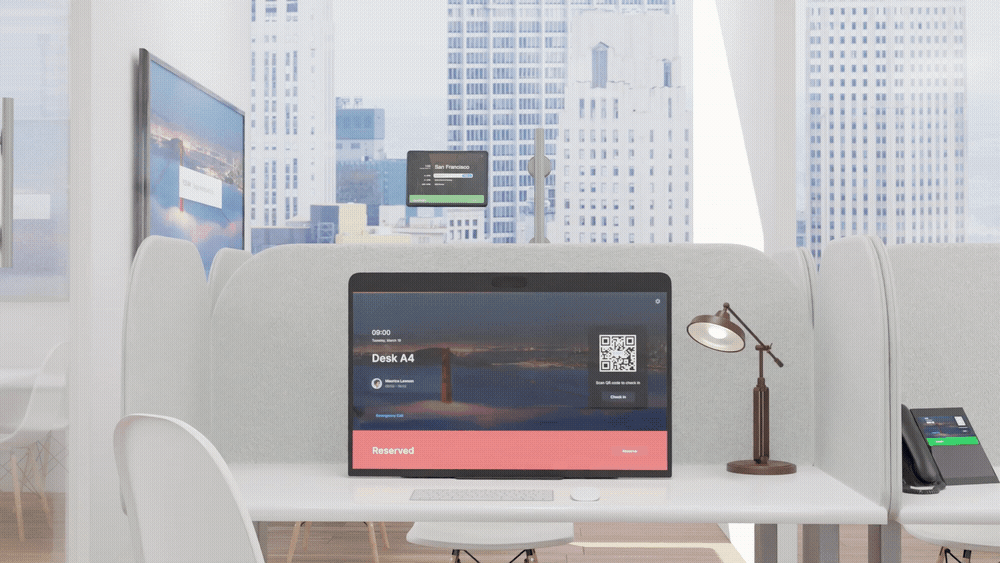 Hot Desking.
With Zoom hot desking, employees will be able to book desks and spaces using an interactive map and eventually select seats or arrangements recommended by Zoom's AI, giving organizations the ability to reconfigure their workspaces for flexible working. (Coming Soon)
Kiosk Mode Virtual Receptionist.
With Zoom Rooms Kiosk mode, engage face to face with a virtual receptionist anywhere an in-person receptionist could be - office, hotel, lobby, or other location. Brand the display and customize the message to match the environment and purpose.
Control Zoom Rooms from your mobile device or laptop.
Now, you can start, stop and control Zoom Rooms meetings from your personal mobile devices. No need to touch the in-room shared controller. Use your iPhone, Android, or laptop to easily pair to your local Zoom Room.
Scheduling Display with People Counting.
Scheduling Display software is included with all Zoom Rooms and simplifies the room booking experience. See how many people are in the room, whether a meeting is taking place, when the next meetings are, or quickly reserve the room.
Enhanced Voice Commands for Zoom Rooms.
Voice Commands for Zoom Rooms has been upgraded, offering an expanded set of commands and support on additional hardware platforms. Now there are even more ways to control your Zoom Rooms meeting without touching the shared room controller.
Digital Signage, Included.
Did you know that when you purchase any Zoom Rooms license, you get unlimited Digital Signage capabilities included at no additional cost? Share announcements and information in the form of images, videos, and URLs across any display on your network.
Enterprise-grade wireless sharing integrated into your room.
Zoom Rooms allows you to easily share multiple desktops simultaneously in the room and provides a variety of simple, wireless sharing options for guests and people on your network.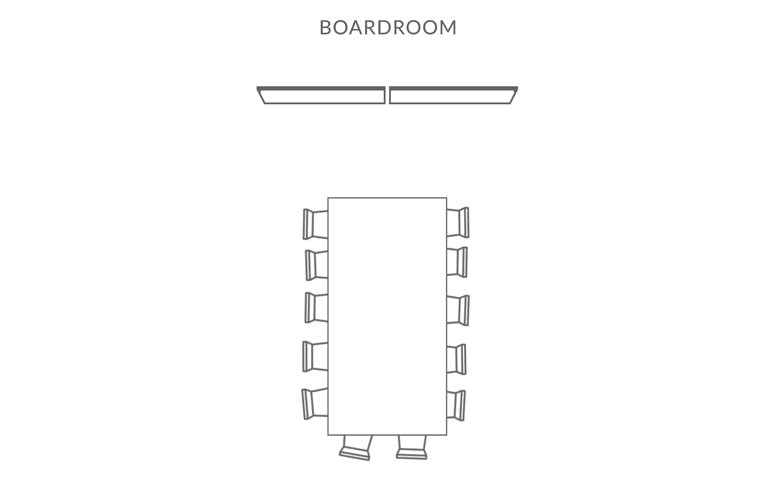 Optimized for every room size.
Zoom makes it easier than ever to scale video to every room. From all-in-one kits and devices for your huddle rooms to customized A/V systems for your training rooms, combine Zoom's cloud platform with the hardware that best fits your need.
Simplify room deployment and management.


Minimize setup costs and IT support with enterprise-grade room management.
Video Courtesy: Zoom
Zoom Rooms as a Service.
With Zoom Rooms as a Service, you no longer need a huge investment to set up a video-conferencing system. COLCOM can provide Zoom Rooms to you on a subscription model, which means you could have a fully functional Zoom Room. You are also fully covered with COLCOM Care during the subscription period which means you don't have to worry about the maintenance of the system.
Sign up for a Free Trial for Zoom Rooms.
*Terms and conditions apply


Looking for ZOOM Licenses in India?
We are an authorized ZOOM reseller in INDIA, and we have Pro, Business & Enterprises licenses available for deployment.
Signup for any ZOOM license with us and receive ZOOM technical support, consultation & training at *NO COST!